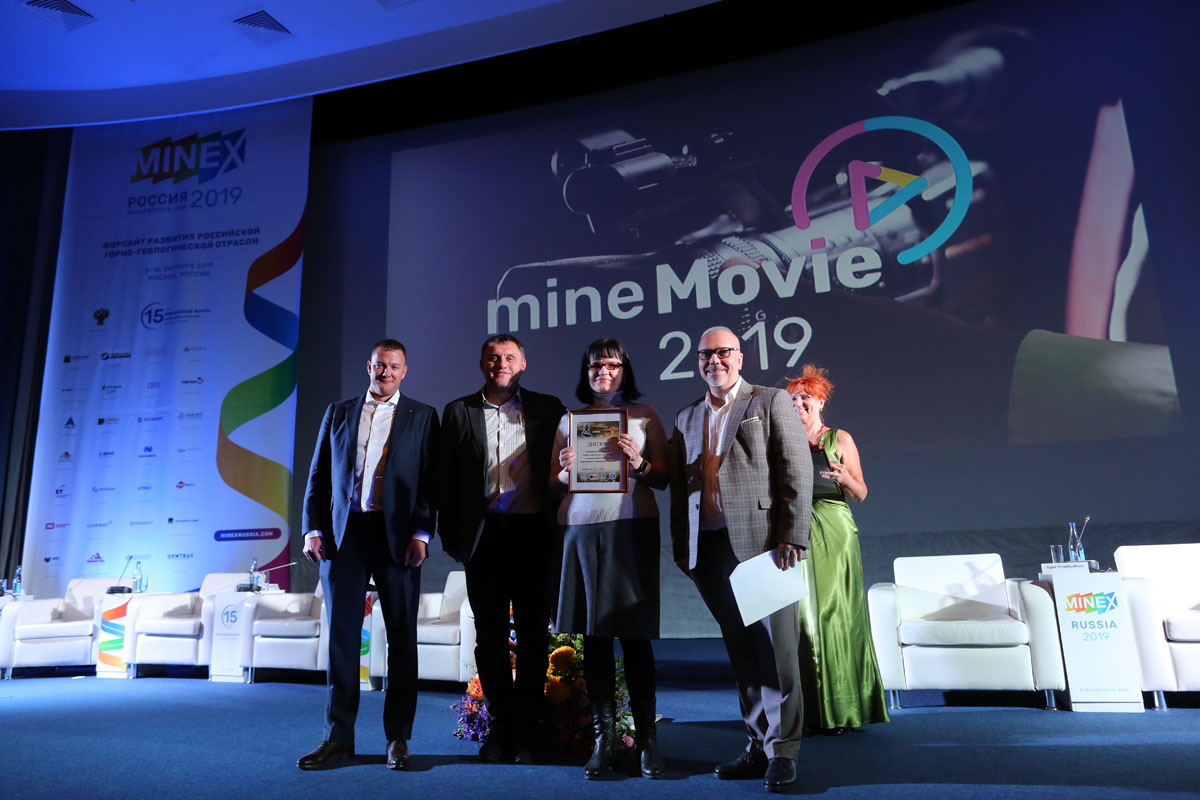 The first in Russia film festival of short documentaries about companies and people working in the mining and geological industry was held alongside MINEX Russia Forum in Moscow on 9 October 2019. 56 films have entered the competition. The initiator and general information partner of the competition is the 1st Geological Channel.
The winners were selected by the jury consisting of well-known film directors, producers and the mining industry professionals.
Winners of the mineMovie 2019 Film Festival
Nomination "The best film about the company (the best corporate film)"
1st place Film "Steel Heart of Russia" – Magnitogorsk Iron and Steel Works
2nd place Film "Just a job" – Polymetal
3rd place Film "Golden Work" – Petropavlovsk company
Nomination "The best film about innovative technologies"
1st place Film "Best Technological Solutions" – Polyus
2nd place Film "Innovation at SGOK" – Stoilensky GOK
3rd place Film "Sandvik Glass Labyrinth 2018" – Sandvik mining and construction companies
Nomination "The best film about social and environmental projects"
1st place Film " Workers between rivers"– Sybuglemet
2nd place Film "Festival of Contemporary Art" Territory of Magadan "- Polyus
3rd place Film "Soyots – ordinary happiness" – Buryatzoloto (Nordgold)
Special awards
A special jury diploma "For the development of documentary films in the mining industry" was awarded New People" film – SUEK.
The video clip "Bogatyr Komir" for Shakhtar-2019" was awarded the diploma "For originality and creativity"
The diploma "For the creative approach and skilful work with emotions" was awarded to "Eurasian Group", the Republic of Kazakhstan.
_____________________________________________
* Nomination "Best Amateur Video" – did not take place.